Reese's Candy Converter Machine Swaps Out Halloween Treats You Don't Want
Home » Blog » NewYorkHauntedHouses.com News and Updates, Halloween Headlines
November 1, 2018 By Wendy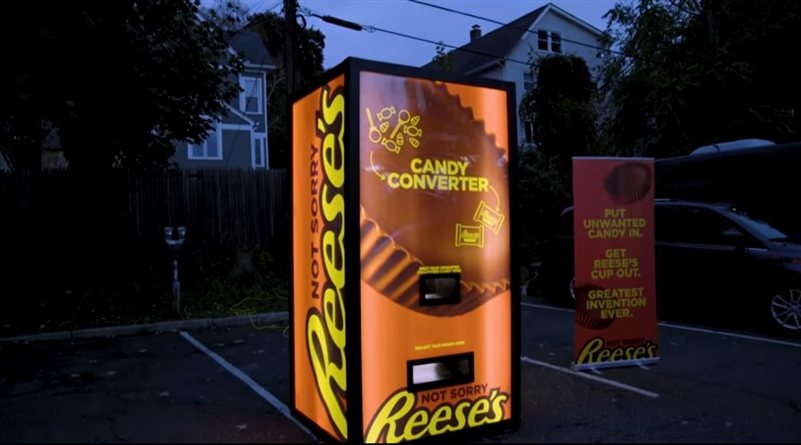 Reese's Halloween Candy Converter Machine
Photo by:
Reese's
After a fun night of Halloween many are sorting through the trick-or-treat bag for some sweet treats and even in the days after, but are you finding that there are simply some treats that will go untouched? Well, for some Halloween trick-or-treaters they were lucky enough to come across the Reese's Halloween Candy Converter Machine. Much like the typical candy bar vending machine, people can trade in candy they don't want for Reese's Peanut Butter Cups.
The candy exchange machine went public on Sunday in Tarrytown, New York. On Halloween day, they were set up outside of Washington Square Park in New York City. A prime spot with the Village Halloween Parade – the nation's largest public Halloween celebration happening.
The candy exchange machine comes following a Reese's survey where they found 90% of Americans say they have traded, or wish they could have traded, their unwanted candy on Halloween, according to Hershey's spokeswoman Anna Lingeris during an interview with CNN.
Unfortunately, the candy converter machines were only set up for Halloween, but the feedback has been positive. Lingeris went on to say, "Maybe we will bring the Reese's Candy Exchange to other cities; stay tuned for Halloween 2019."
Let us know in the comments below if you would trade in Halloween treats you don't want for Reese's!