2018 Theme for New York's Village Halloween Parade
Home » Blog » NewYorkHauntedHouses.com News and Updates, Halloween Headlines
October 7, 2018 By Wendy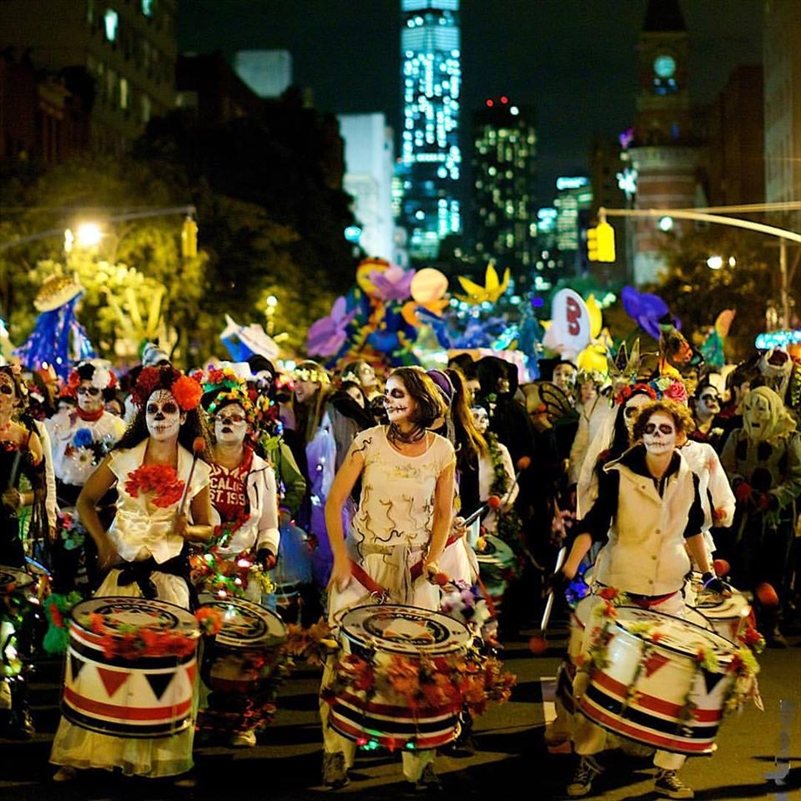 Nation's most wildly creative and largest public-participated Halloween event - New York's Village Halloween Parade!
Photo by:
New York City Halloween Parade/Facebook
The New York Village Halloween Parade is the nation's largest public Halloween celebration and it's going strong as we enter its 45th year. Over 2 million people attend the event and it's seen by over 1 million on TV as the public Halloween celebration takes place in Greenwich Village each October 31st. All are welcomed to march in the parade given one rule – that you wear a costume!
Special Theme for 2018
This year's special theme for the parade is all about robots! And for the first time ever, there will even be a special VIP "I AM a Robot" section for anyone interested in dressing up as a robot.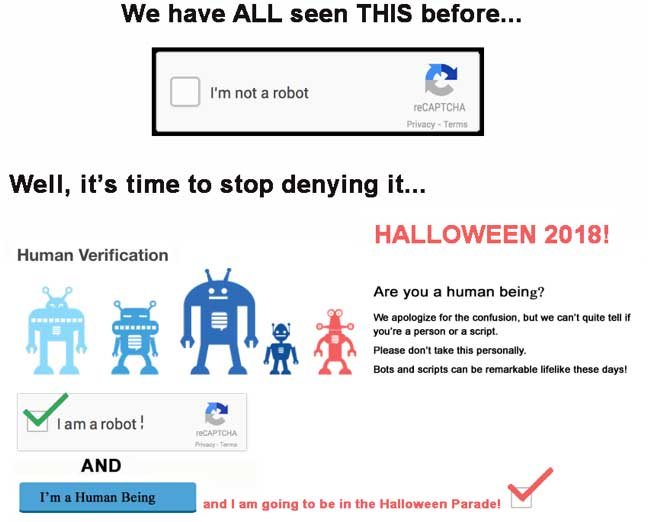 What to Know Before You Go
Who: ONLY those in costume are Welcome to join Hundreds of Puppets, 53 Bands of different types of music, Dancers and Artists, and Thousands of Other New Yorkers inn Costumes of their own creation in NYC's special brand of Carnivale! Join our Grand Marshall, Machine Dazzle in this extravaganza!
What: The 45th Annual New York's Village Halloween Parade takes place on Wednesday, October 31, 2018 at 7 p.m.
When: Line-up for those who want to be IN the Parade begins at 6:30 p.m. and runs until 9 p.m. ONLY costumed marchers are allowed! Line-up is on 6th Avenue between Spring St. and Broome St. Marchers should ONLY approach 6th Ave. from the EAST or the SOUTH, coming North from Canal St. or from EAST on Sullivan or Broome. Spring will be closed off both East and West as will Dominick and Little Broome Streets.
Where: In New York's Greenwich Village, on 6th Avenue between Spring and 16th St.
Why: For the Nation's Most Wildly Creative, Largest Public Participatory Event in the Greatest City in the World!
Let us know in the comments below if you've ever attended the New York Village Halloween Parade and your experience!