Check Out What's in Store this Halloween Season at Rolling Hills Asylum!
Home » Blog » New York Haunts: An In Depth Look
October 15, 2018 By Haunt News & Press Releases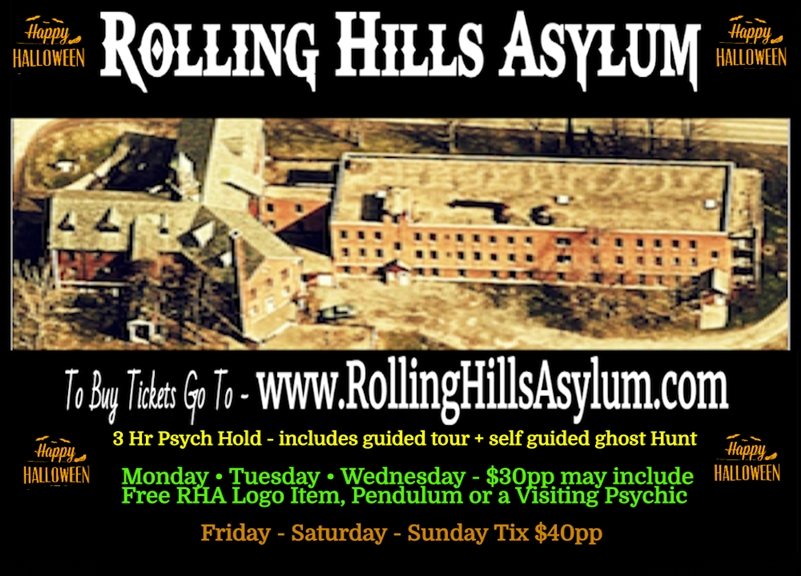 NewYorkHauntedHouses.com recently sat down with Sharon of Rolling Hills Asylum, to discuss what's new at the attraction for the 2018 Halloween Season!
What's new at Rolling Hills Asylum for 2018? Do you have any new rides, attractions, or special features that Haunt Seekers should know about?
We have more rooms open and dressed than ever before! RHA's awesome crew provides a tour of the 60,000 sq. ft. facility with historical and paranormal information as well as investigating tips! As time allows, many RHA crew members pop out and provide one on one instruction to you and your group! We also have a large on site store -offering paranormal equipment for sale as little as $15! Don't feel as though you need fancy tools, though- your smart phone has an awesome still photo, video camera, and audio recorder built in!
What are you most excited about for the 2018 Halloween Season?
The activity here is always off the hook! With the added number of visitors - the energy is even more amped up -which makes the RHA spirits even more active and interactive than normal!
What differentiates Rolling Hills Asylum from other local haunts in New York?
Unlike other haunts -Rolling Hills Asylum is an historic property that is authentically haunted - with REAL ghosts! No actors. Nothing fake. What happens here is REAL.
How long has Rolling Hills Asylum been in business? Can you tell us a bit more about Rolling Hills Asylum's history?
Rolling Hills Asylum opened up in 1827 as the Genesee County Poor House. The facility was opened for over 147 years and accumulated over 1700 documented deaths! Want to hear more? Come on out for a tour and ghost hunt!
What's your favorite experience since opening Rolling Hills Asylum?
My favorite experience owning Rolling Hills Asylum is really a three way tie - becoming family with the amazing spirits here, meeting so many amazing people who visit RHA each year, and the amazing volunteers that help keep RHA going!
How long is a typical haunt experience at Rolling Hills Asylum from start to finish?
The type of hunt we offer in October is a 3 Hr Psych Hold - through check in and check out - all in 3 hours and 15 minutes.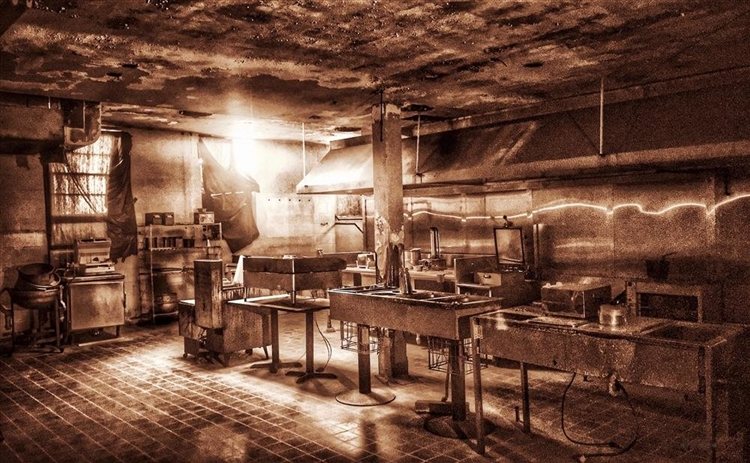 On a scale from 1 to 10, how scary would you say Rolling Hills Asylum is? Why?
For me... not at all... for you... well... that's a different story!! RHA is my home, the spirits my family, but for you - it's a walk-through dark and twisty hallways with the unknown and unseen lurking around every corner.
Does Rolling Hills Asylum's property have any real haunted history? Do you have a spooky encounter you'd like to share?
Rolling Hills Asylum is known for its haunted history and real ghosts! From encounters with the Screaming Lady, or our 7 1/2 foot tall Shadowman, to balls rolling across floors as if being played with by unseen children, doors opening and closing in front of your eyes and more - Rolling Hills Asylum never disappoints.
What inspired you to open up a haunted attraction? What's your favorite part of the business?
I wanted to save a historic property - the ghosts were a bonus!
How has new technology (i.e. animatronics, special props, etc) helped you to enhance Rolling Hills Asylum?
We do not have anything fake - no electronics, animatronics, nothing fake. What you experience is REAL!
Can Rolling Hills Asylum accommodate large groups? How many people can experience Rolling Hills Asylum together as a group?
We can host large groups - based upon ticket availability.
Does Rolling Hills Asylum offer any special deals, discounts, or coupons?
We do - being park of New York Haunted Houses - we have created a discount - $10 off select Monday, Tuesday, Wednesday dates in October using code OCTHAUNT via the RHA website - www.RollingHillsAsylum.com. Click on COME TO AN EVENT.
Anything else you'd like to let us know about Rolling Hills Asylum?
Rolling Hills Asylum only accepts prepaid tickets via the website. Ages 14 -17 must be accompanied by a parent and have a valid photo ID. Please read the Rules & FAQ and What to Bring links under GET STARTED via www.RollingHillsAsylum.com.