13th Hour Rising Haunted Hayride is Stirring Up Serious Scares this Halloween Season!
Home » Blog » New York's Best Weekend Events, New York Haunts: An In Depth Look, NewYorkHauntedHouses.com News and Updates, New York Haunt News
August 7, 2019 By Haunt News & Press Releases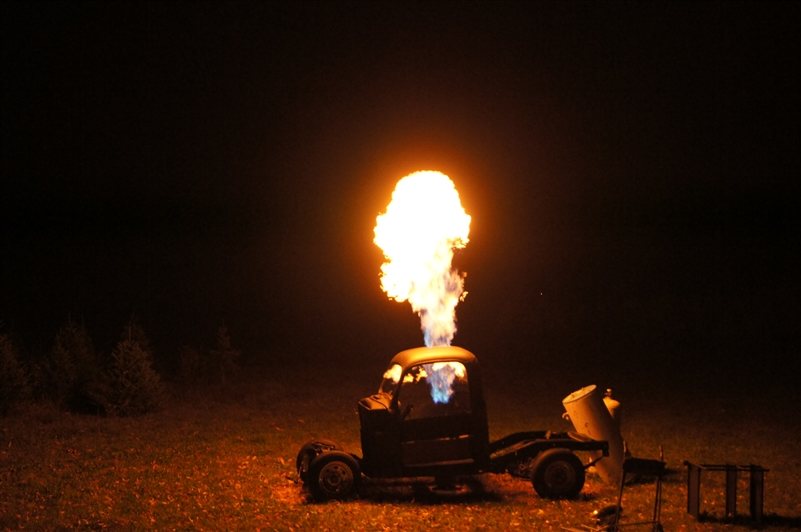 We Turn Up the Heat!!!
NewYorkHauntedHouses.com recently sat down with Fred And Terrie of 13th Hour Rising Haunted Hayride, to discuss what's new at the Haunted Attraction for the 2019 Halloween Season!
What's new at 13th Hour Rising Haunted Hayride for 2019? Do you have any new rides, attractions, or special features that Haunt Seekers should know about?
Our main attraction is the Haunted Hayride, and then we have "The Passage" which is an indoor maze type haunt that is located next to our indoor food court. We are always adding new upgrades each year to both the hayride and "The Passage" consisting of creatures, animatronics, and startles...always keeps it interesting each year!
What are you most excited about for the 2019 Halloween Season?
Seeing where the season will take us from what we have created new. We just love doing all this for the patrons and seeing their reactions!
What differentiates 13th Hour Rising Haunted Hayride from other local haunts in New York?
Aside from the typical answer of new props, fire, animation, startle scares, etc. We really believe that it is the mere fact that only myself and my wife (two people) put this whole show together. We did this whole haunt from the ground up, from design and layout on paper, to the actual physical build (our son Michael did help when available, but not on a regular basis), marketing, advertising, sound, special effects, creature making, set design, electrical, safety, crowd control, hiring of scare actors and training, costumes, makeup and anything else related to the operation of a Haunt and owning it... definitely all out of the passion of the haunt industry as a whole... and that is what we really think sets us apart from other haunts of this size.
How long has 13th Hour Rising Haunted Hayride been in business? Can you tell us a bit more about 13th Hour Rising Haunted Hayride's history?
We have been at this current location 6 yrs this season! We do actually have over 25 yrs experience in overall in haunt industry. Prior to meeting (wife and I) we each had separate home haunts, I operated a Haunted Attraction called "The Seneca Falls Haunted House" for 7 yrs while I worked full time as a Police Sergeant, while at the same time my wife operated "Chengerian's at Halloween" haunted attraction for 12 years in Fulton, NY. Then together we operated "Screamer's Hollow" for 7 years in Sterling N.Y. until 2013. In the Fall of 2014 we opened "13TH HOUR RISING HAUNTED HAYRIDE" in Fulton, N.Y. We feel very grateful to be able to say that we have been able to create 4 successful/professional Haunted Attractions... both separately and now together as a team... we do what we love everyday!
What's your favorite experience since opening 13th Hour Rising Haunted Hayride?
The biggest experience we have had is having people from the Military, Law enforcement, and Medical Emergency fields come up to us and thanks us and really appreciate the ride!.......really anything that involves the patrons replies and responses to what we have created and to see them enjoy themselves!
How long is a typical haunt experience at 13th Hour Rising Haunted Hayride from start to finish?
45 minutes to an hour is about average to do both attractions.
On a scale from 1 to 10, how scary would you say 13th Hour Rising Haunted Hayride is? Why?
Of course a 10!!!! lol... but seriously, that is a very difficult question to answer as everybody reacts differently to scares... and a Hayride is a completely different beast compared to a Haunted House. Houses have the advantage of enclosure/confinement and one on one scares that are in your face, whereas a Hayride has numerous people (on a wagon) and open spaces. We have to be creative and when you scare it has to affect multiple people at the same time... it can be a challenge, but that is a challenge we love to deal with!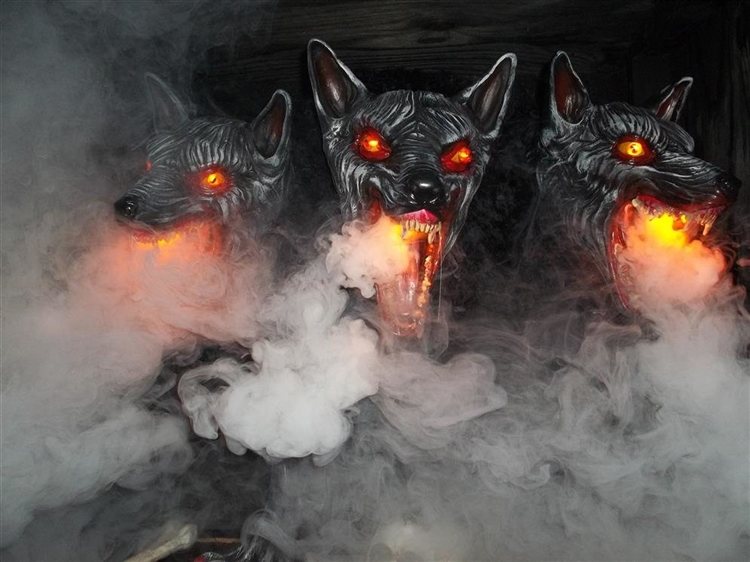 Does 13th Hour Rising Haunted Hayride's property have any real haunted history? Do you have a spooky encounter you'd like to share?
No haunted history... but spooky encounters? Do hairy spiders, snakes, bats, fire ants, coyote, and angry bees count? Then yes and those are the real scary hazards of outdoor hayrides that we contend with everyday when setting up for the season (LOL)....not to mention when we scare each other or on occasions when we lock the other one in a casket! (lol)
What inspired you to open up a haunted attraction? What's your favorite part of the business?
Growing up as kids we use to watch the black and white monster movies on Saturday afternoons (Monster Movie Matinee), building Aurora Monster Models, love of the Horror Genre, Halloween, and anything monster related. We then became heavily involved in home haunting, which then turned into Haunting on a professional level. Our only difference was when we started, you really couldn't "buy" your products, you really had to create your own.....which is still our favorite part of the business to be able to create your own products.
How has new technology (i.e. animatronics, special props, etc) helped you to enhance 13th Hour Rising Haunted Hayride?
First and foremost, our well trained actors are the mainstay of our show. New technology certainly has upped the ante, and brought a new level of scares and startles to the haunts. It makes the Hayride more interactive and precise based on timing that can be achieved with the use of motion sensors, peek a boos, etc. Using animatronics along with our actors allows them to interact with each other....sometimes the actor is the distraction for the animatronic, and other times the animatronic is the distraction for the actor.
Can 13th Hour Rising Haunted Hayride accommodate large groups? How many people can experience 13th Hour Rising Haunted Hayride together as a group?
Yes, our wagon is large and can easily accommodate up to 40 to 45 people comfortably plus you sit on hay bales, not the floor and we can easily accommodate wheelchairs if needed.
Does 13th Hour Rising Haunted Hayride offer any special deals, discounts, or coupons?
Yes, because I am a Retired Police Sergeant and my wife is a former U.S. Army Vet we are offering 1/2 off our Haunted Hayride admission for--- all Military and First Responders with proper I.D. at the window all season long.

We are also offering for our opening weekend October 4th & 5th only 1/2 off our Haunted Hayride admission- for all students (college students included with proper college I.D.)
Anything else you'd like to let us know about 13th Hour Rising Haunted Hayride?
Yes, we sponsor the Jamie N Carla Cummins owned, #19c 13TH HOUR RISING HAUNTED HAYRIDE sportsman modified driven by Brandon Carvey at our two local race tracks---Fulton Speedway & Brewerton Speedway. This keeps us very busy on Saturdays and has opened many other venues for us as far as the Haunt goes. Future plans for the Haunt include possibly branching out to an additional location.