Rockland County Agrees to Halt Enforcement of "Scary" County Children's Product Ban Law
Home » Blog » Little Ghost & Ghouls Corner , Press Releases, Halloween Headlines
October 29, 2015 By Haunt News & Press Releases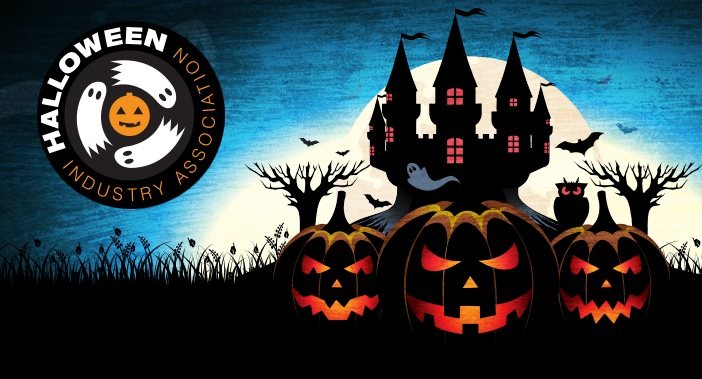 Photo by:
Halloween Industry Association via HIA Online
New York, N.Y. (October 29th, 2015) — The "Safe to Play Coalition" of which the Halloween Industry Association (HIA) is a principal Partner announced yesterday that a Stipulation with Rockland County halting Enforcement of Rockland County' Local Law No. 3., which was slated to go into effect right before Halloween (October 12, 2015). The stay is a result of threatened litigation against the County because the measure violates federal preemptive safety laws. Due to this action, the law will not be enforced while the county seeks to address the serious legal concerns raised by draft legal papers provided to the County Attorney. The county is seeking to do so by year end.
The law is identical to a law passed in Albany County that was similarly halted as a result of being the subject of a lawsuit in Federal Court alleging the county acted with "gross disregard of extensive federal laws regulating the safety of toys and children's products" and failed to adhere to the US Constitution.
"This law claimed to make children's products safer when, in reality, all it did was criminalize and ban the sale of safe children's Halloween products that parents wanted for their children," said Rick Locker, Counsel to the Coalition and HIA. "The safety of children is our top priority, and we thank the county Attorney for allowing that mission to remain our focus."
Michele Biordi, HIA Executive Director noted that "The real threat of litigation spooked the county and helped them come to their senses before a broad array of Halloween products were swept from retail shelves." The threat was real and she noted "It was scary to have seen McDonald's pulling toys from Happy Meals as they did in this county for fear of enforcement of this law. At least kids in the county can now enjoy a Happy Halloween"
As passed, Local Law 3 bans and criminalizes the sale of safe toys and children's products for children 12 and younger which contain heavy metals "at any level" that otherwise meet federal safety laws under the Federal Hazardous Substances Act (FHSA) and the Consumer Product Safety Act (CPSA). Congress enacted those provisions to ensure that strict, uniform standards would govern the safety of children's products nationwide, and to avoid the uncertainty and inefficiency of patchwork safety regulations through hundreds of different, often-conflicting state and local standards.
About HIA
The Halloween Industry Association (HIA) was formally incorporated in 2005 as a 501©(6) trade organization to promote and build the celebration of Halloween in the United States. HIA represents businesses involved in the manufacture, importation or distribution of Halloween products including costumes, décor, novelty items and party supplies. HIA has grown to become the premier authority on Halloween and serves as a non-profit voice of the industry. For more information on HIA, please visit their website or contact hia@ahint.com.
About the Safe to Play Coalition
The Safe to Play Coalition is an alliance representing hundreds of small U.S. manufacturers and sellers of toys and children's products. The association members are dedicated to the development of safe products by complying with various federal laws, committing tens of millions of dollars to testing and safety, and making product safety the core of their mission from concept to consumer.