Viral Rat & Pizza Video Becomes This Year's New Sexy Halloween Costume
Home » Blog » Halloween's Hottest Trends, Halloween Headlines
October 5, 2015 By Kelly T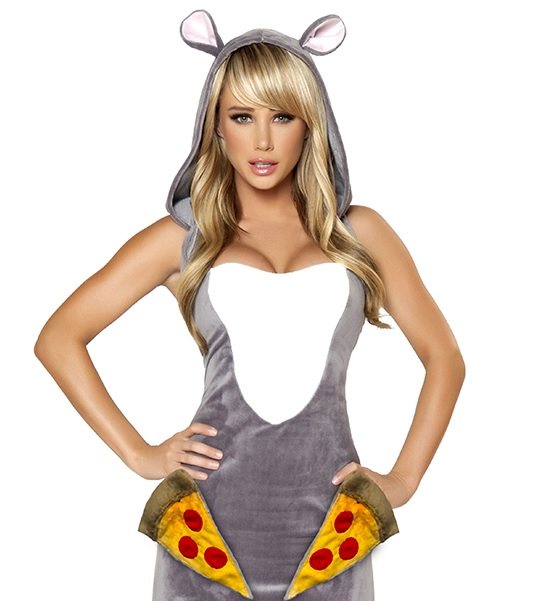 Photo by:
Yandy via Yandy
Remember that viral video of a rat dragging a slice of pizza down the stairs of a New York subway station that has taken over Social Media and even been featured on shows like "The Late Show with Stephen Colbert?" This Halloween, you can be that rat!
Yandy, an online clothing, costume and lingerie retailer known for their sexy portrayals of costumes, has recently released a Pizza Rat Costume with a $89.95 price tag.
The description of the Pizza Rat Costume on Yandy goes, "Grab a slice in this limited edition Yandy Pizza Rat costume featuring a soft, body-hugging grey mini dress with a white front panel, an attached mouse tail, an attached hood with adorable mouse ears, and two attached pepperoni pizza slice accents."
If this costume sounds like all you could want and more for this year's Halloween festivities, purchase yours here!