Attention Haunters & Halloween Enthusiasts! 'Bizarre Haunted Flea Market' Coming to Long Island
Home » Blog » New York's Best Weekend Events, New York Haunt News
January 25, 2017 By Chelsea T.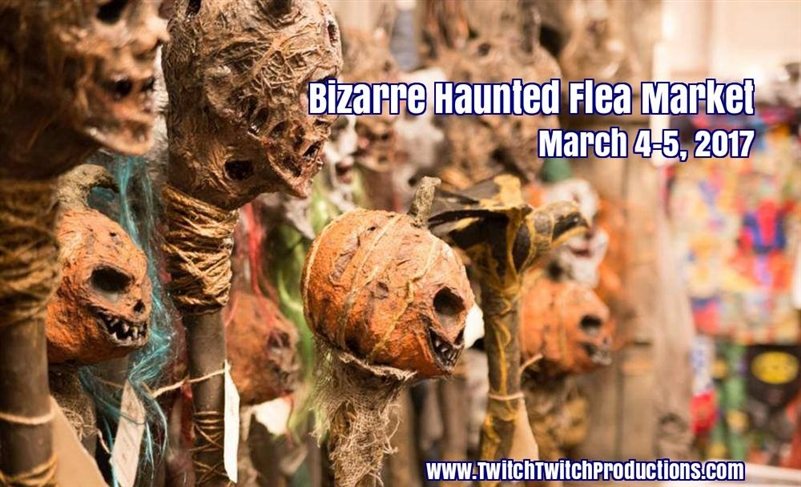 Photo by:
Facebook
The Halloween Season may be over but Haunters and Halloween lovers can enjoy the Halloween Spirit by checking out the 'Bizarre Haunted Flea Market' coming to Long Island this March. Hosted by Twitch Twitch Productions, the two-day event will take place at the Old Bethpage Village Restoration on March 4th & 5th from 10:30 AM-5:00 PM.
Visitors will be able to check out the vendors that will feature Halloween props, creepy art, tarot readings, morbid crafts and more. All day access passes for Saturday and Sunday are just $10 per person and can be purchased in advance.
The passes include access to the Vendor Zone and all programming, which includes the special panels and performances that will take place in the auditorium area. Costumes are welcome for the event, so dress to impress!
Interested in becoming a vendor at the Bizarre Haunted Flea Market? Click here to fill out the vendor application.