Trailer for John Krasinski's New Film "A Quiet Place" Teases a Terrifying Movie That's Anything But Mute
Home » Blog » Halloween's Hottest Trends, New York Haunt News, Halloween Headlines, Real Haunted Places
November 20, 2017 By Cait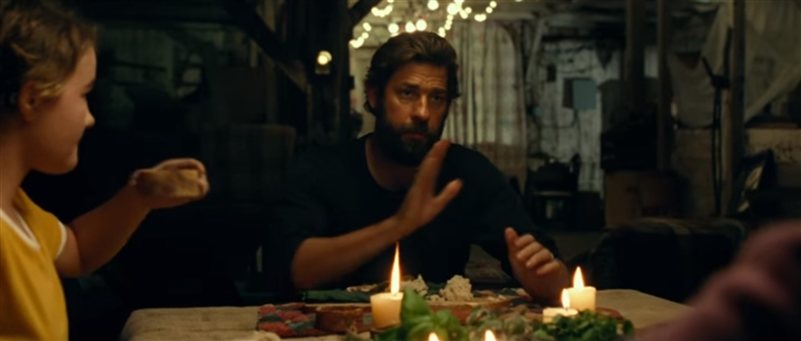 John Krasinski corwrote, directs, and stars in the new horror film "A Quiet Place".
Photo by:
Paramount Pictures, via YouTube.
Last week, Paramount Pictures released the first trailer for "A Quiet Place", a horror movie set and filmed on a farm in upstate New York, in both Dutchess and Ulster counties, according to the Poughkeepsie Journal. "A Quiet Place" was written and directed by John Krasinski, who also stars in the film along his real-life partner, Emily Blunt, and as the title would indicate, things are well...quiet. Too quiet.
The trailer is almost entirely silent, which makes it tremendously eerie, and it's obvious from the few small details we see, that the silence is intentional. The family of four (played by John Krasinski, Emily Blunt, Noah Jupe, and Millicent Simmonds) plays the world's quietest game of Monopoly with plush game pieces, tokens, and die tossed gingerly onto a plush mat, so as to not make noise, and they communicate exclusively in sign language.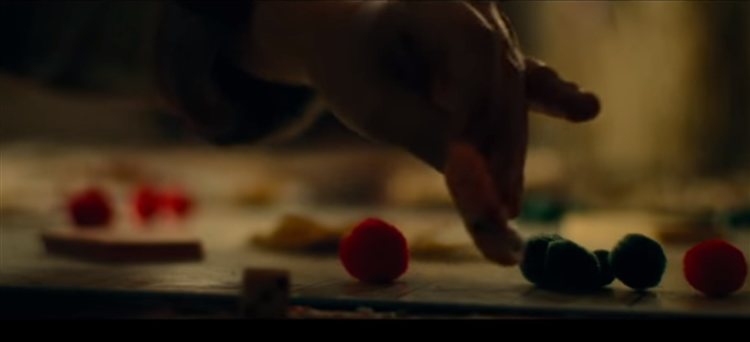 Photo by Paramount Pictures, via YouTube.
So why is everyone being so quiet, you might be wondering, and the answer is simple - "If They Can't Hear You, They Can't Hunt You." But who is they, and why are "they" after anyone who makes any noise?
We don't quite find out who "they" are in the trailer, but it's apparent that "They" are absolutely terrifying, because the moment a noise is made, things go from strange to serious instantaneously, with Krasinski's character urging the children to stay silent as he puts out a fire created by a lantern knocked over by that super quiet Monopoly game.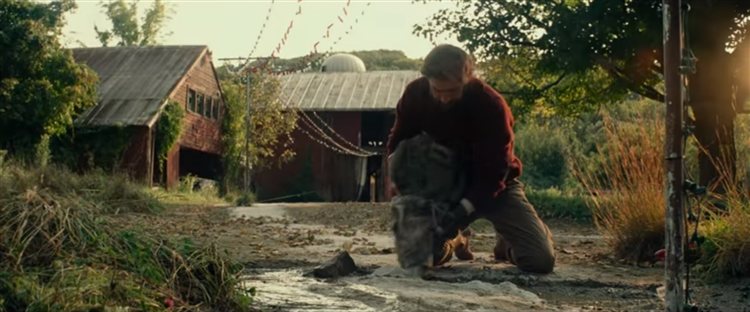 Photo by Paramount Pictures, via YouTube.
The family is shown taking other strange "precautions" throughout the trailer as well - Krasinski pours salt pathways through the woods to the home, there's patches of white on the floor inside the home that are the only places that anyone's allowed to step on (perhaps to prevent creaking?), and these preparations definitely create more questions than they answer. The trailer does warn though to "Move Carefully....And Never Make a Sound."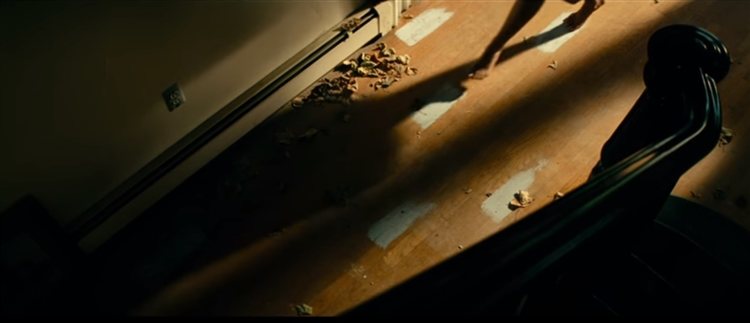 Photo by Paramount Pictures, via YouTube.
For a trailer with absolutely no dialogue, and no big jump scares, "A Quiet Place" is impressively terrifying. In fact, the near-silence of the trailer makes it even more eerie, and the trailer is artful in how it showcases fear and paranoia, without giving any clue as to who the ominous "they" that the family is quietly hiding from, are.
Although there's no official release date announced yet, the trailer does indicate that the film will be released in April 2018, so it's going to be a while before we learn who "they" are, but based on the absolutely terrifying trailer, it's safe to say that this film is gearing up to be a pretty great horror flick.
Have You Seen The Trailer for "A Quiet Place"?
Let Us Know Your Thoughts in the Comments Below!