Frightful Festivities: The 42nd Annual Village Halloween Parade
Home » Blog » New York's Best Weekend Events, New York's Local Halloween Fun Guide, Halloween Headlines
September 13, 2015 By Kelly T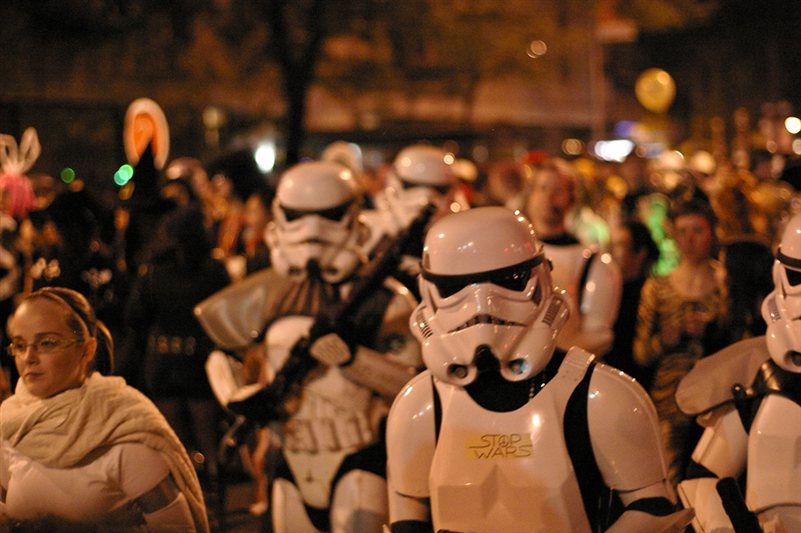 Photo by:
Dan Lurie via Flickr
For New Yorkers who love getting dressing up in costume, and fully immersing themselves in the Halloween spirit, the Village Halloween Parade is always a much anticipated event. This year the horror-filled celebration in the streets, taking place on All Hallows' Eve, is celebrating its 42nd anniversary and participants have a ton to look forward to. With hundreds of puppets, over 50 bands, dancers, artists, and Halloween loving big apple residents and visitors decked out from head to toe in costumes and embellishments, there will be plenty to see and do during the festivities.
Want to join in the fun? Then go check out these 6 Simple Steps For Joining.
This year's theme is titled, "Shine a Light!" Head here for more details on the 2015 theme.